Editorial Team
The following people founded the Montgomery County (MoCo) Education (Ed) Blog and currently act as a collaborative editorial team.  Contributions and comments are sought from a wide range of stakeholders.  Please contact moderator@mocoedblog.org if you have an issue you would like to discuss.

Burnie Bond is the Director of Programs at the nonpartisan, nonprofit Albert Shanker Institute, where she works on a range of projects related to the institute's key issue areas of educational excellence and equity, unions as advocates for quality, and the support of democracy and democratic institutions, both at home and abroad. Previously, she served as assistant director of the American Federation of Teachers' Educational Issues Department. In that capacity, she monitored educational research on programs and teaching strategies to raise student achievement—especially for "at-risk" students in low-performing schools. She is also a parent of a child in MCPS.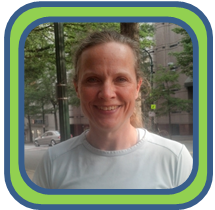 Stephanie Halloran, MA, has been a secondary English and literacy teacher in the Montgomery County Public Schools for over 15 years.  She has been active in the Montgomery County Education Association (MCEA) and recently served on its executive board.  He interests are in how schools can be more responsive and how to improve the support teachers get from central offices.  She is the parent of three children in MCPS schools.

Joe Hawkins, Senior Study Director at Westat focusing on safe schools and innovation.  Prior to his Westat employment, Joe was an evaluation specialist in the Department of Educational Accountability at the Montgomery County Public Schools in Maryland, where he managed school-based research and evaluation studies. During his 19-year career with the school district, his research covered a wide variety of topics, such as student discipline, curricula, teacher training and induction, graduate follow-ups, technology, and school reform. Joe was also an elementary school teacher in the Peace Corps, and a preschool teacher and community youth organizer at a Washington, DC, settlement house. He has also taught developmental reading at both Howard University and Prince George's Community College (Maryland). Joe's publications include newspaper columns, book chapters, and journal articles on equity, racism, and intolerance. "Teaching Tools", a column for Teaching Tolerance Magazine and published by the Southern Poverty Law Center, won the 1994 EdPress Association of America Distinguished Achievement Award. Additionally, he served on the Board of Directors of the Montgomery County Education Association (an affiliate of the National Education Association).  His two children graduated from MCPS.

Richard Kahlenberg JD is a Senior Fellow at The Century Foundation, where he writes about a variety of education issues. He has been called "the intellectual father of the economic integration movement" in K-12 schooling,[1] and "arguably the nation's chief proponent of class-based affirmative action in higher education admissions." [2] He is also an authority on teachers' unions, private school vouchers, charter schools, turnaround school efforts, and inequality in higher education. He is the author of five books and the editor of ten Century Foundation books. Kahlenberg's articles have been published in The New York Times, The Washington Post, The Wall Street Journal, The New Republic, and elsewhere. He has appeared on ABC, CBS, CNN, FOX, C-SPAN, MSNBC, and NPR.Senior Fellow, He is the parent of one MCPS student and three children who  graduated from MCPS.

Mike Petrilli  is an award-winning writer and one of the nation's most trusted education analysts. As executive vice president of the Thomas B. Fordham Institute, Petrilli helps to lead the country's most influential education-policy think tank and contributes to its Flypaper blog and weekly Education Gadfly newsletter. He is the author of The Diverse Schools Dilemma: A Parent's Guide to Socioeconomically Mixed Public Schools, published in 2012. Petrilli is also a research fellow at Stanford University's Hoover Institution and executive editor of Education Next. Petrilli has published opinion pieces in the New York Times, Washington Post, Bloomberg View, and Wall Street Journal and has been a guest on NBC Nightly News, ABC World News Tonight, CNN, and Fox, as well as several National Public Radio programs, including All Things Considered, On Point, and the Diane Rehm Show. He is author, with Frederick M. Hess, of No Child Left Behind: A Primer. Petrilli helped to create the U.S. Department of Education's Office of Innovation and Improvement, the Policy Innovators in Education Network, and Young Education Professionals. He holds an honors-level bachelor's degree in political science from the University of Michigan. He lives with his family in Bethesda, Maryland and has two children in MCPS.

Phil Piety, PhD Philip Piety is a Learning Scientist specializing in the use of data for education. he currently teaches at the University of Maryland and has taught at Johns Hopkins' School of Education.  He returned to school mid-career and completed a Ph.D. at the University of Michigan focusing on educational testing and information use. He is a national expert on the use of data across many levels of educational practice from classrooms to administrative offices. He remains active in educational research communities and recently wrote a book about changes in the field titled Assessing the Educational Data Movement published by Teachers College press in 2013.  He lives in Silver Spring, Maryland and is the parent of two children in MCPS.

Elena Silva, PhD is a Senior Policy Researcher for  the Carnegie Foundation, where she contributes to the foundation's research and writing projects and represents the foundation and its work in the Washington, DC education policy community and nationally. She comes to Carnegie from Education Sector, where she was a senior policy analyst researching and writing on a wide range of educational issues, including public school staffing, scheduling, assessment, and the role of teachers' unions in reform. Silva holds a master's degree and a Ph.D. in education from the University of California-Berkeley, where she taught undergraduate courses in urban education, high school reform, and qualitative research. She holds a bachelor's degree in sociology and anthropology from the University of Massachusetts-Amherst. She is the parent of two children in MCPS and married to a MCPS teacher.

Mark Simon is a former social studies teacher at B-CC High School. He was elected president of the Montgomery County Education Association six times between 1985 and 2003.  With Mark at the helm, MCEA negotiated Peer Assistance and Review in teacher evaluation, a Professional Growth System, Councils on Teaching and Learning, and the union partnership with the district to turn around low performing schools. On the NEA's Board of Directors from 1991 to 1997, Mark became a voice for the "new unionism" in the NEA. He currently serves as national coordinator of the Mooney Institute for Teacher and Union Leadership (MITUL), a non-profit consulting organization promoting progressive teacher unionism. Mark has written in Ed Week, Education Leadership, the Washington Post and elsewhere about union reform, teacher evaluation,  and about reform efforts in the D.C. Public Schools and how they could be improved. He serves as an Education Policy Analyst at the Economic Policy Institute in Washington DC.
Kristin Trible is the Director of Student Support for Future Link, a nonprofit that provides academic and career resources to young adults, ages 17-25.  She both oversees and serves as an instructor of the Self-Advocacy and Career Development seminar, the program entry point.  Kristin also recruits and supports mentors for her program participants.  She is the mom of two MCPS graduates now off attending college. and she previously served as the Montgomery County PTA President where her focus was on advocacy and equity issues. She helped establish the Parent Leadership Group whose mission was to bring together representatives of cultural/ethnic organizations to explore culturally sensitive issues within MCPS. She continues to be active at both the county and state level particularly with education-related issues. Previously, Kristin worked in the insurance industry and for the federal government. She has a bachelor's degree in psychology from Duke University.

Elaine Weiss, PhD has served as the national coordinator for the Broader, Bolder Approach to Education (BBA) since 2011, in which capacity she works with three co-chairs, a high-level task force, and multiple coalition partners to promote a comprehensive, evidence-based set of policies to allow all children to thrive. Major publications for BBA include two 2013 reports, Market-Oriented Education Reforms' Rhetoric Trumps Reality and Mismatches in Race to the Top Limit Educational Improvement. She has also authored over two dozen blogs for the Huffington Post, the Washington Post Answer Sheet, and other publications, and been interviewed for numerous radio shows. Elaine came to BBA from the Pew Charitable Trusts, where she served as project manager for Pew's Partnership for America's Economic Success campaign. In that capacity, she worked with researchers to assemble evidence on the economic benefits of early childhood investments and worked with state partners to engage business leaders to promote effective early childhood programs. Ms. Weiss was a member of the Centers for Disease Control and Prevention's task force on child abuse, and served as volunteer counsel for clients at the Washington Legal Clinic for the Homeless.  She is the parent of two children in MCPS schools.